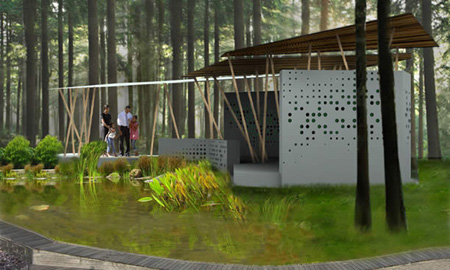 Have you ever found that, outdoor shelters can be erected in a very short amount of time. Most of them are usually in light-weight construction and need very few basic instructions. Their ability to be popped up instantly makes them a great choice in climates where the weather can get unpleasant very quickly. Most models take up very little space once they are completely folded. This makes it even easier to transport them. These portable shelters, such as garden marquees, large family tents come in very handy at outdoor events, like camping, parties, concerts, rallies, etc. Of course, you can make it as an emergency shelter, especially if you are a recreational enthusiast or avid outdoor sportsman.
As knowing how to construct an emergency shelter can help you be prepared for any weather condition and is a tool of necessity. Assuming you do not have a marquee or pop up tent, you can build a shelter out of any waterproof material like a tarp, plastic garbage bags or pine boughs.
However, it is very likely to find a canopy or shelter of any size, for almost every occasion; from giant party tents to small sheds. Many models offer the customer the choice to expand or collapse the size of the shelter, based on requirement and available space. Sometimes, a customer may require a size or design that it is unavailable on store-shelves. Most manufacturers are happy to accommodate custom orders. The growing number of manufacturers ensures that there is always a competitive price available for a customized shelter or canopy.
Reading more:
How To Be A Well-mannered Camper